Dubai, with its towering skyscrapers, luxurious hotels, and pristine beaches, is a city that offers a wealth of attractions and experiences. If you're planning a trip to Dubai and want to make the most of your time, spending 5 days in Dubai is the perfect way to explore its best and most famous sights. Get ready for an adventure-filled itinerary that will leave you in awe of Dubai's grandeur and beauty.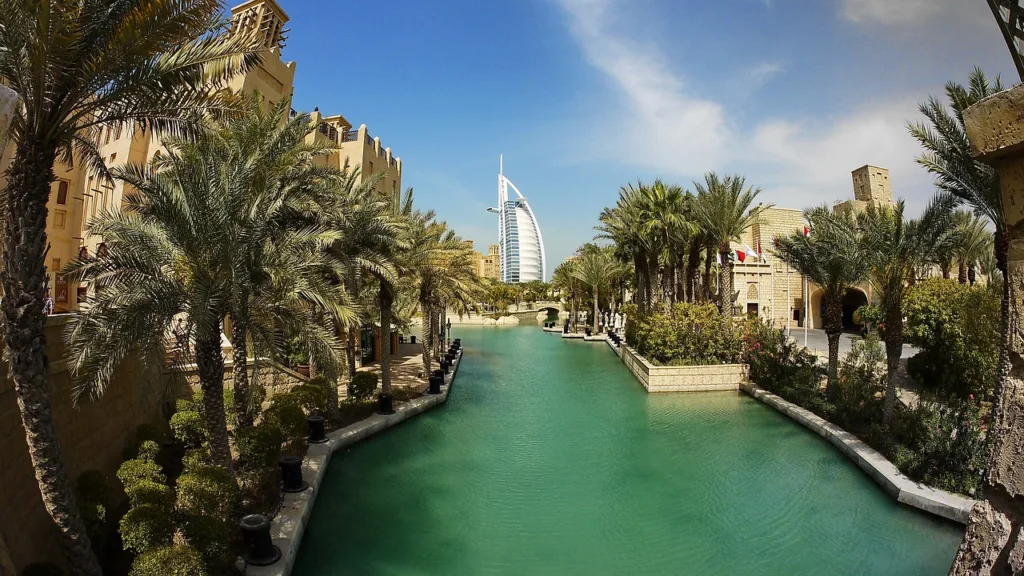 Best Time to Visit Dubai
Dubai's weather can be quite extreme, with scorching hot temperatures during the summer months. To enjoy the city to the fullest, it's best to visit between November and April when the weather is more pleasant. During these months, you can expect cooler temperatures, making outdoor activities and beach visits much more enjoyable. The city also hosts the annual Dubai Shopping Festival in January and February, which is a peak tourist season. If you want to avoid the crowds and enjoy milder temperatures, consider visiting in November or December. Ready to enjoy 5 days in Dubai? Let's start.
Day 1: Experiencing the Glamour of Downtown Dubai
Begin your Dubai adventure by immersing yourself in the glitz and glamour of Downtown Dubai. Start your day with a delicious breakfast at one of the many trendy cafes in the area. Amaya and F.R.N.D.S Grand Cafe are excellent options that offer beautiful views of the iconic Burj Khalifa.
After breakfast, make your way to The Dubai Mall, one of the world's largest shopping malls. Explore its vast array of shops, ranging from high-end designer brands to local boutiques. Don't miss the opportunity to visit the renowned Dubai Aquarium, where you can observe a fascinating array of marine life.
To truly experience the grandeur of Dubai, head to the Burj Khalifa, the tallest building in the world. Purchase tickets in advance to skip the queues and take in the breathtaking views of the city from the observation decks on the 125th or 148th floors. Time your visit to coincide with sunset for a truly magical experience.
As the sun sets, make your way outside to witness the mesmerizing Dubai Fountain Show. The fountain dances to music, creating a captivating spectacle that shouldn't be missed. After the show, indulge in a delicious dinner at one of the many restaurants in Souk Al Bahar, an Arabian-style resort located near the Dubai Mall. Round off the evening with drinks at one of the rooftop bars in the nearby Taj Hotel or At.mosphere's sky lounge in the Burj Khalifa.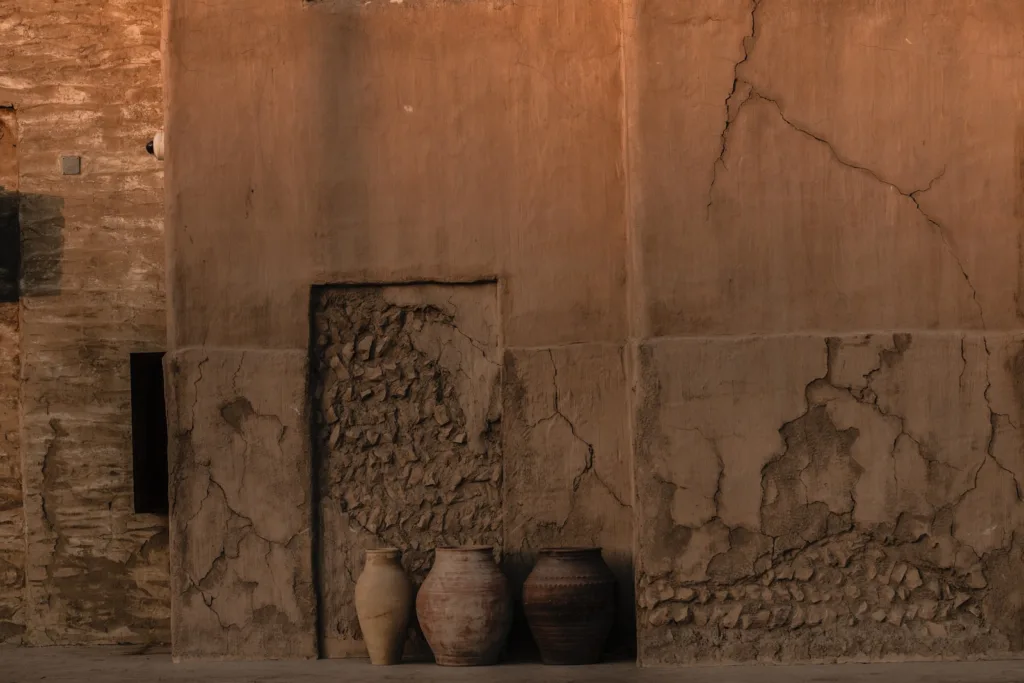 Day 2: Exploring the Rich History of Old Dubai
Today, venture into the historic district of Old Dubai to discover the city's rich cultural heritage. Start your day with a traditional Arabian breakfast at The Boardwalk in the Sheikh Mohammed Centre for Cultural Understanding or Arabian Teahouse in Al Bastakiya. Immerse yourself in the charming atmosphere of Al Fahidi Historical Neighbourhood, also known as Al Bastakiya, by taking a guided walking tour or simply wandering through its maze of narrow streets.
Cross the Dubai Creek on a traditional abra, a wooden water taxi, and explore the Spice Souk and Gold Souk. Take in the exotic aromas of spices and admire the dazzling displays of gold jewelry. Experience a ride on the abra for just 1 dirham, a quintessential Dubai experience.
In the afternoon, visit the Dubai Museum in Al Fahidi Fort to learn about the city's history and culture. The museum provides a fascinating insight into Dubai's transformation from a small fishing village to a global metropolis. End the day with a dhow dinner cruise on Dubai Creek, where you can enjoy a delicious meal while taking in the stunning views of the city skyline.
Day 3: Relaxing at Dubai's Beautiful Beaches
Take a break from sightseeing and spend a day unwinding on Dubai's beautiful beaches. Start your day with a leisurely breakfast at one of the beachside cafes. Some popular options include The Hamptons Cafe and La Mer Beach House, which offer stunning views of the Arabian Gulf.
Head to Jumeirah Beach, one of Dubai's most iconic beaches, and soak up the sun on its pristine white sands. Enjoy a refreshing swim in the crystal-clear waters or indulge in water sports activities such as paddleboarding or jet skiing.
For a more luxurious beach experience, visit one of the beach clubs in the Palm Jumeirah area. These exclusive clubs offer private beach access, infinity pools, and top-notch dining options. Spend the day lounging by the pool or pamper yourself with a relaxing spa treatment.
As the sun sets, take a stroll along the beach promenade and enjoy a delicious dinner at one of the beachfront restaurants. Savor the fresh seafood and traditional Emirati dishes while admiring the stunning views of the sunset.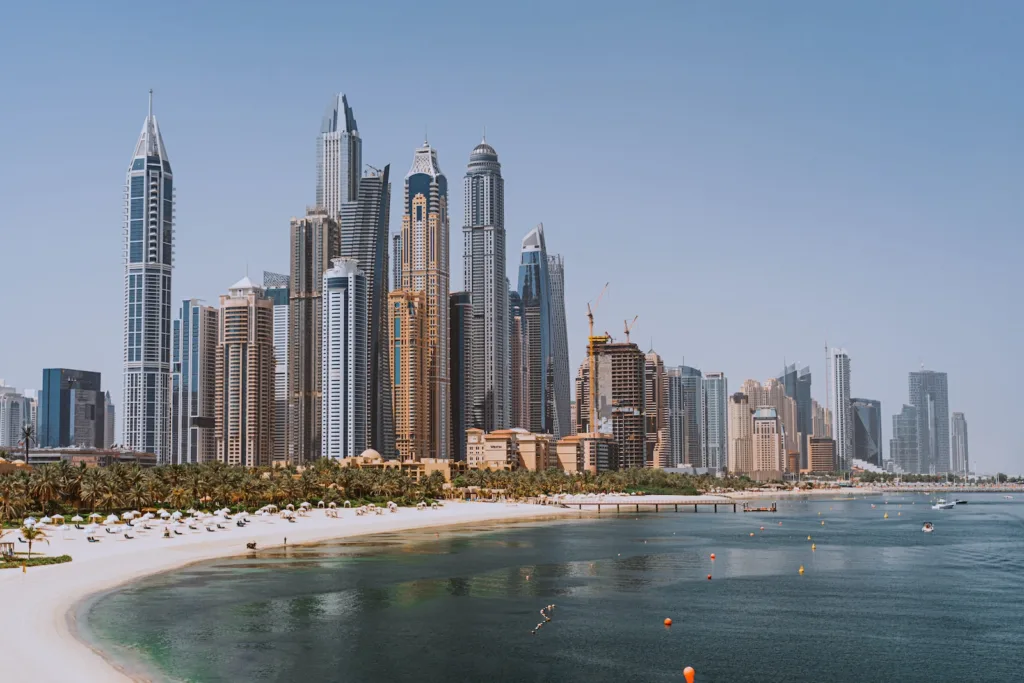 Day 4: Discovering Modern Marvels and Extravagance
Today, explore the modern marvels and extravagant attractions that Dubai has to offer. Start your day with a visit to the Palm Jumeirah, a man-made island shaped like a palm tree. Take the Palm Jumeirah Monorail for panoramic views as you make your way to the renowned Atlantis, The Palm hotel.
At Atlantis, indulge in a day of luxury and adventure. Visit the Atlantis Aquaventure Waterpark, where you can experience thrilling water slides and enjoy encounters with marine life. Don't miss the opportunity to swim with dolphins at Dolphin Bay or explore the Lost Chambers Aquarium to witness the wonders of the underwater world.
In the evening, enjoy a delicious dinner at one of the fine-dining restaurants in Atlantis. After dinner, take a leisurely walk along the waterfront pier and marvel at the stunning views of the Dubai skyline.
Day 5: Exploring Dubai Marina and Shopping Extravaganza
On your final day in Dubai, explore the vibrant Dubai Marina and indulge in some retail therapy. Start your day with a visit to the Marina Walk, a waterfront promenade lined with shops, cafes, and restaurants. Enjoy a leisurely breakfast with a view of the stunning marina.
Embark on a shopping spree at one of Dubai's famous shopping malls, such as Mall of the Emirates or Ibn Battuta Mall. Explore the vast array of shops and treat yourself to some designer fashion, luxury accessories, or traditional souvenirs.
In the afternoon, take a boat tour from Dubai Marina to enjoy panoramic views of the city's skyline. Alternatively, you can try your hand at skydiving at Skydive Dubai for an adrenaline-filled experience.
As the day comes to an end, take a dinner cruise along Dubai Marina and savor a delicious meal while enjoying the stunning views of the marina's glittering lights. Round off your trip with a visit to one of the trendy bars or nightclubs in Pier 7, a harborside tower known for its vibrant nightlife.
Additional Information
Best Time to Visit Dubai
The best time to visit Dubai is during the winter months, from November to April, when the weather is more pleasant and ideal for outdoor activities. Be sure to pack sunscreen, sunglasses, and lightweight clothing to stay comfortable in the desert heat.
Getting Around Dubai
Dubai has a modern and efficient public transportation system that includes the Dubai Metro, buses, and taxis. The Dubai Metro is a convenient way to travel around for 5 days in Dubai, with two lines that connect major attractions. Taxis are also readily available and offer a comfortable and reliable mode of transportation.
Where to Stay in Dubai
Dubai offers a wide range of accommodation options to suit every budget and preference. For a luxurious stay of 5 days in Dubai, consider booking a hotel in Downtown Dubai or Dubai Marina, where you'll be close to major attractions and have access to stunning views. If you're looking for a more budget-friendly option, consider staying in areas like Bur Dubai or Al Barsha, which offer affordable accommodation options without compromising on comfort.
Safety Tips
Dubai is generally a safe city for tourists, but it's always important to take precautions. Avoid displaying excessive wealth and be cautious of your surroundings, especially in crowded areas. It's also advisable to dress modestly and respect the local customs and traditions.
With this comprehensive 5 days in Dubai itinerary, you'll be able to make the most of your time in Dubai and create unforgettable memories. From exploring the city's rich history and culture to indulging in luxurious experiences and relaxing on beautiful beaches, Dubai has something for everyone. So pack your bags and get ready for an exciting adventure in the city of luxury and glamour!